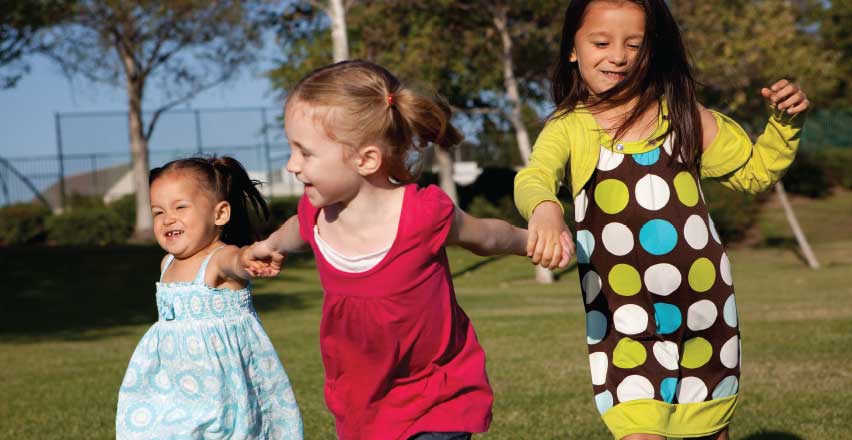 Improving Access to and Quality of Child Care in Wyandotte County
The Start Young program aims to make it easier for families to access child care, and to improve quality as well.
The problem of finding affordable, high-quality child care is a problem that affects people regardless of socioeconomic status, but it is particularly acute for families living in poverty. In Wyandotte County, Kansas, which has a poverty rate of 23.9%, child care capacity is only at about 40% – this means that about 60% of working families who need child care are not even able to access it – and much of what is available does not meet the need for full-day, full-year programs, much less affordability.
The Start Young Program, headed by The Family Conservancy, aims to address some of the challenges facing families in need of high-quality child care through partnerships with other community and regional organizations, including Juniper Gardens Children's Project (JGCP, a partner at the Children's Campus of Kansas City), Child Care Aware of Kansas, Mid-America Regional Council (MARC), and United Way of Wyandotte County. With approximately $6 Million in funds raised both from the public and private sectors, Start Young aims to expand capacity for an estimated 1,200 children at 16 sites.
With funds split over three years, Start Young will work to improve capacity by improving families' access to state child care subsidies, providing child care scholarships, and by creating new child care spaces. Another important aspect of Start Young is its focus on improving the overall quality of partner programs. Professional development and coaching is offered, aimed at improving practices for teachers and program administrators, and salary supplements are available to participating teachers.
"We are very excited to embark on this transformative project for Wyandotte County," explains Dean Olson, president and CEO of The Family Conservancy. "Start Young is a two-generation approach that focuses on creating opportunities and addressing the needs of both children and the adults in their lives."
A unique opportunity that the CCKC provides is the ability for The Family Conservancy to collaborate with Junuper Gardens Children's Project from within the same building. For Start Young, staff from JGCP are focusing on improving quality in child care environments by implementing LENA GROW, which provides coaching and feedback to teachers based on classroom data gathered with LENA devices ("language pedometers") that describe the quantity and quality of language that infants and toddlers hear from their teachers.  JGCP staff are also implementing coaching to preschool teachers using the Literacy 3-D intervention, helping teachers learn how to provide more early literacy emphasis in their classrooms.