Strengthening Early Childhood Education in Kansas City and Beyond
To improve the quality of early education, teachers and administrators must have access to the latest research and evidence-based practices.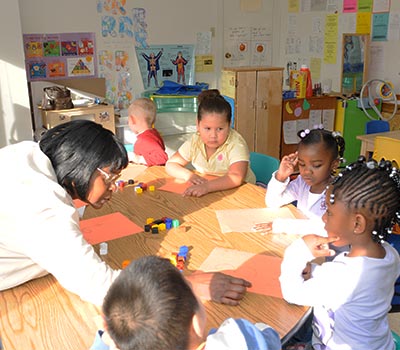 Children's Campus of Kansas City reinforces the knowledge, skills, and resources needed to provide a quality learning experience for all children – and a better professional experience for those who care for our children and families.
We collaborate with universities, nationally and locally renowned experts and community organizations to help early education professionals expand their teaching skills and gain new experiences in working with young children. We believe that excellent professional development will drive high-quality early education for generations to come. Not only are early childhood programs good for children and families, they are good for our community
Advancing children's learning and development provides the highest financial return on investment and the greatest impact on preparing children for a bright and successful future. Help children achieve their full potential. Donate today.