Juniper Gardens Children's Project
Juniper Gardens Children's Project (JGCP) is a University of Kansas affiliated research center that for over 50 years has developed partnerships with agencies in Kansas City and around the world to improve the development and learning of children and well-being of families in under-resourced communities.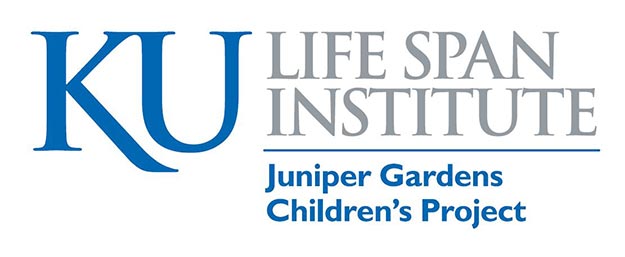 JGCP began in the mid-1960s when residents of Northeast Kansas City, Kansas, joined with faculty at KU to address concerns about the development and education of children in their low-income, inner-city community. Since its inception, JGCP has developed and validated meaningful solutions to major community concerns identified by those who are directly affected – the community residents themselves. The center also provides opportunities for KU faculty and students to learn from the wisdom and life experiences of urban families.
Today, the scope of Juniper Gardens extends far beyond the boundaries of Kansas City. Together, university researchers, in partnership with the community, are designing programs to improve the education and care received by children in Kansas City, across the region, throughout the nation, and in countries around the world.
How We Help
At Children's Campus of Kansas City, Juniper Gardens Children's Project uses data, research, and real-life learning environments to improve the outcomes for children and families in Kansas City. The shared space enables researchers and professional educators to collaborate and innovate to develop best practices to enhance educational programs while supporting our community.
Our Programs
Research at JGCP is fostered through its partnerships with community programs, preschools, Head Start/Early Head Start programs and schools that provide direct services to children and families. Local partners help us identify areas and priorities for research. In turn, through our research, we assist these community partners by providing them with the best evidence-based practices.