Supporting Evidence-Based Research to Prepare Children for Success
In our community, a greater than average number of families with young children live in poverty, putting these young children at greater risk for being less likely to experience future success.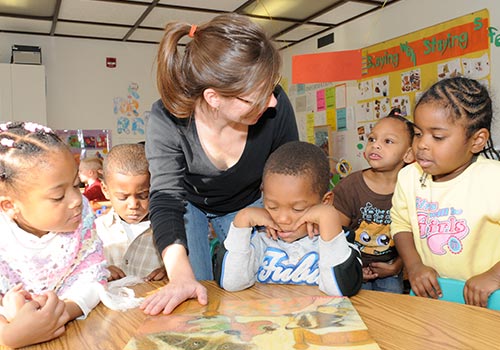 Research shows the trajectories for these children can be changed by providing high-quality early childhood education programming with additional support services for the family. It also reflects that investments in the early years have very high rates of social and economic return, while interventions at later stages in life are not as advantageous.
At Children's Campus of Kansas City, we're putting early childhood education research at the forefront. Our agency partners are finding the best ways to prepare children for success by collaborating to identify the most effective strategies. Researchers work in partnership with programs to enhance the quality and effectiveness of education and care of children.
Our co-location enhances our education practices through shared knowledge, principles, and research as we work toward a shared mission for our community's children and families.
Help us improve the outcomes of children and families in Kansas City and beyond. If you're interested in participating, contributing, or designing a research study with Children's Campus of Kansas City, connect with us today.