Advocate for Early Childhood Education
Our research-to-practice model provides local and national officials the opportunity to see first-hand how evidence-based practices improve the development and well-being of children and families we serve, thus helping elected officials make informed policy decisions.
Public policy advocacy is an essential part of achieving our mission and goals. The government is a critical decision maker and partner in improving education and the success of our community.
With the help of partners at the local, state, and national level, together we can continue to advance education for children and families in need. Engaging in public policy advocacy is a powerful way to make a difference in the lives of our children and families, not just in Kansas City, but throughout the nation.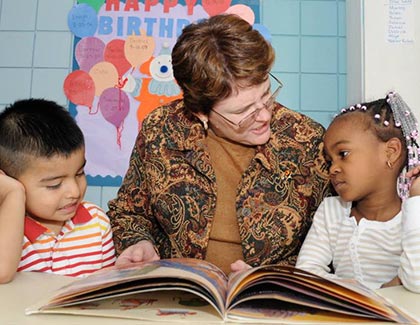 Advocacy can take the form of a letter, email, or phone call to your state or federal representatives. Make a difference in the lives of children and families throughout Kansas City. Find your legislators, review their votes, research upcoming legislation, and track bill progress.