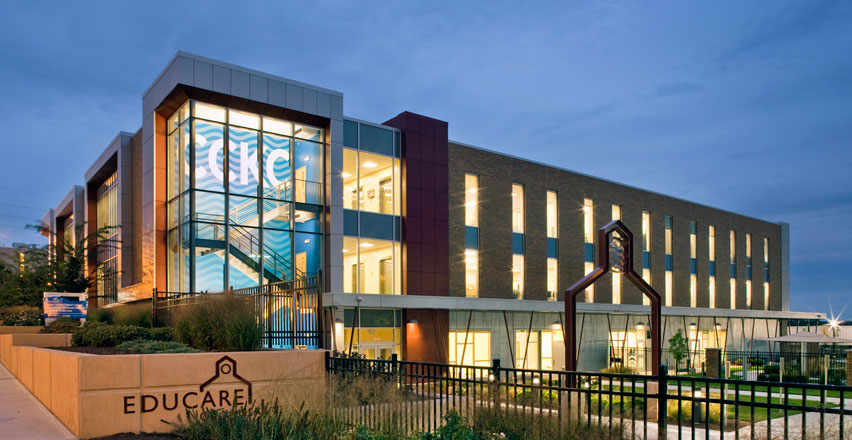 Parent Becomes a Passionate Voice for Head Start
Sosha will tell you her story isn't a tear jerker — that's only half true. As you meet her and listen to her story, you'll find you're much more likely to shed tears of joy than pity or sorrow. Her story is an inspiring testament to the successes that are possible when you match a program like Head Start with a desire to succeed.
As a single mother caring for three young children, one day Sosha realized an eerie feeling of familiarity of her own early years. She knew something had to change, "I didn't want my beginning story to be my end story."
Once you know Sosha's "beginning story" you'll understand why she wanted more for her children. Sosha grew up in less than ideal circumstances — to put it lightly — and she wants nothing more than to ensure her children don't share her damaging experiences. Her childhood was marked by gun violence, abuse and drug addiction. She entered the foster care system at an early age — and lived in four homes before age 18. In all four of those homes she witnessed the damaging effects of poverty — depression, violence, crime, incarceration, addiction and stress. However, this isn't the tragic tear jerker you might expect. This is an uplifting story about how Head Start helped Sosha put her struggles in the rearview; this is about her "end story."
Four years after her introduction to Head Start, Sosha is a married mother of four with health insurance, two incomes, a positive outlook on life and the support she needs to continue moving forward. She credits the program as the catalyst that started her progress, "You can see a difference between my oldest two and my youngest two [children]. My youngest are Head Start babies. They didn't have a stressed out single mom, sleepless nights, disconnects (water, gas and electricity), little food and things of that nature." She's quick to note that while Head Start provides education and care for her children, it's much more, "This program is more than early education, it helped me, the mom. I'm always going to have problems that come up, but now I know how to deal with them. I can handle a financial setback, I don't have to snap on my kids, I can go in my room and recuperate. I was taught to advocate for myself, manage stress, and to promote education in my house. I feel like I broke the cycle and the first step was going to Head Start."
Sosha's story is a great example of the success of Head Start's comprehensive family approach — addressing the needs of parents and children together, because we know the successes of young children are closely related to their family environment. This is why Head Start programs work with parents on a family needs assessment. The assessment helps families meet needs — whether they are immediate needs like housing and food or long-term goals like home ownership — and create a plan for families to achieve goals around financial security, health, education and relationships.
In April, Sosha traveled to Washington, D.C. with The Family Conservancy to share her Head Start story with congress, as part of Child Care Aware's Policy Summit. Admittedly she was nervous, but when the time came she shared her story with passion and illustrated the success of Head Start's holistic approach. She told her state representatives how she came to the program a single mother of three, overworked, stressed and barely holding her life together. More importantly, she shared how she found stability and hope for her family's future with the help of Head Start.
Sosha had the will, but she's quick to credit the program with providing her the means, "I changed my life and the future for my children and Head Start helped me." You can join Sosha as an advocate for high-quality early education programs like Head Start. Tell congress, and anyone who will listen, that ensuring high-quality early education is the best investment we can make for the future of our country.