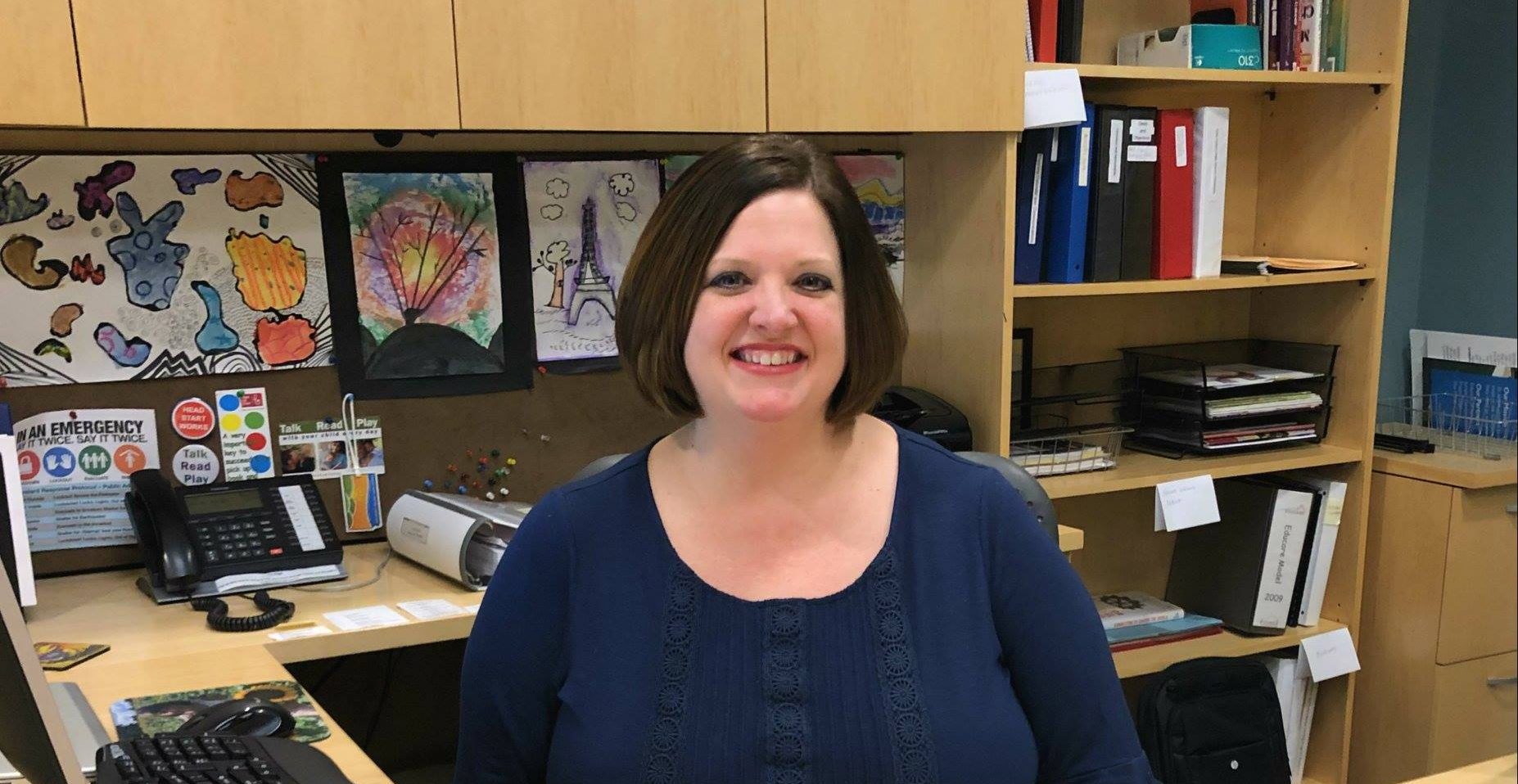 Meet Lisa London, the New Director of Project Eagle and Educare
For most of Project Eagle's 30-year history of supporting children and families in Wyandotte County, the program was led by Martha Staker, whose commitment and vision expanded the program and even led to the construction of the CCKC. When she retired in 2012, those big shoes were filled well by Heather Schrotberger for six years. Now, after a long and deliberate search for the past year, Eagle has found its new leader. The CCKC is thrilled to introduce Lisa London, the new Director of Project Eagle and Educare.
Prior to joining Project Eagle/Educare, Lisa spent 22 years in public child welfare programing in Missouri. She started her career working for the Missouri Children's Division as a foster care case manager before moving on to different management roles in foster care and adoption, human resources, quality assurance, education and contract oversight. She spent the next eight years at Cornerstones of Care, where she oversaw several different programs ranging from Home Visitation, Family Preservation, Foster Care and Adoption, Foster Parent Licensing, Nurse Case Management and Community Counseling. Lisa is passionate and dedicated to working with children and families ensuring that safety, well-being, education and health needs are met. We can think of no better person to lead the Eagle and Educare teams into the future.
Lisa has a Bachelor's in Human Development and Family Studies from Texas Tech University and a Master's in Social Work from the University of Kansas.  She is married to her husband Ted and has two daughters, Lauren and Lillie.
Learn more about Project Eagle and its programs here.