Project Eagle

At Project Eagle we envision a community where children's futures are determined by their interests and dreams and not by their circumstances. Our mission is to respond to the particular needs of the community's youngest and most vulnerable children and their families. We focus on 1) Preparing children through high quality early learning experiences; 2) Engaging families through strengthening parenting capacity; and 3) Promoting excellence through targeted partnerships to impact the early education field.
How We Help
Project Eagle is a program of the University of Kansas Medical Center providing services for Wyandotte County's youngest children and their families since 1989. With a staff of 60+ highly qualified, prepared, and invested staff members, Project Eagle annually serves, influences and informs over 400 pregnant women and young children, as well as their parents, through the early education and home visiting programming; more than 750 young children through Connections; over 50 future professionals from the fields of education, social work, public health, nursing and medicine; and at least 150 early education professionals through professional development opportunities.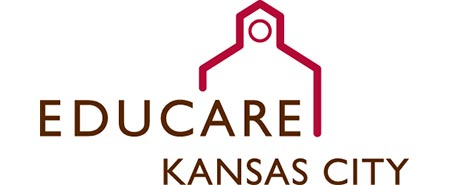 Our Programs
Project Eagle provides direct services to pregnant women and families with young children in Wyandotte County, Kansas, through Early Head Start Home Visiting, ABC Home Visiting, Educare Kansas City, and the Connections Comprehensive Early Childhood Screening and Referral Program.